Cracking the Code for Chiropractic Website Development and Digital Marketing
If you're here, you're probably a chiropractor who's in the market for more patients.
Welcome! It's nice to meet you, and we're glad you're here because Rounded Digital can lend a hand.
We are a website development agency that's worked with chiropractic offices worldwide. We've helped offices grow exponentially, and today, we're doing a deep dive into what makes a good chiropractor's website.
We'll look at the basics of website development and then explore the methods and tactics that will help you rank well in search engines like Google, Bing, and Yahoo!
Have a read-through. We hope you find it useful. And if you want to speak with a digital marketing team with proven success in the chiropractic field, get in touch. The consultation is free, and we'd love to discuss how we can help your practice grow by leaps and bounds.
Yes! Digital Marketing Is a Must
People may try to tell you that SEO is dead and you don't need to invest in online marketing anymore.
They're 100% wrong.
These days, it's impossible to grow a business without a positive online presence. Your "digital homebase" should be a professionally designed and developed website enhanced by on-page and off-page SEO tactics, which we'll explain more below.
Why is an online presence so important? Check out these statistics:
Google processes about 40,000 queries per second, and half are searches for products and services. And that's only one search engine! There are dozens more.
93% of Americans use the Internet.
About 35% of small businesses and firms still don't have websites, which leaves room to leapfrog them.
50% of people who do a local search on their smartphone visit the place within a day; 34% of folks using computers or tablets do the same.
In other words, when people are thinking about seeing a chiropractor, most folks will probably start by looking for one online.
Some businesses think they can get away with just a social media page, but they're also wrong. That may work for a few restaurants, but a medical office needs a website that's updated frequently and optimized for search engines. It should contain content that anticipates potential patients' questions and be updated regularly.
Chiropractic Website Development Basics
Where do you begin when developing a website for a chiropractic office? Before getting into the nuts and bolts, it's essential to establish a solid technical foundation.
Website Foundation: WordPress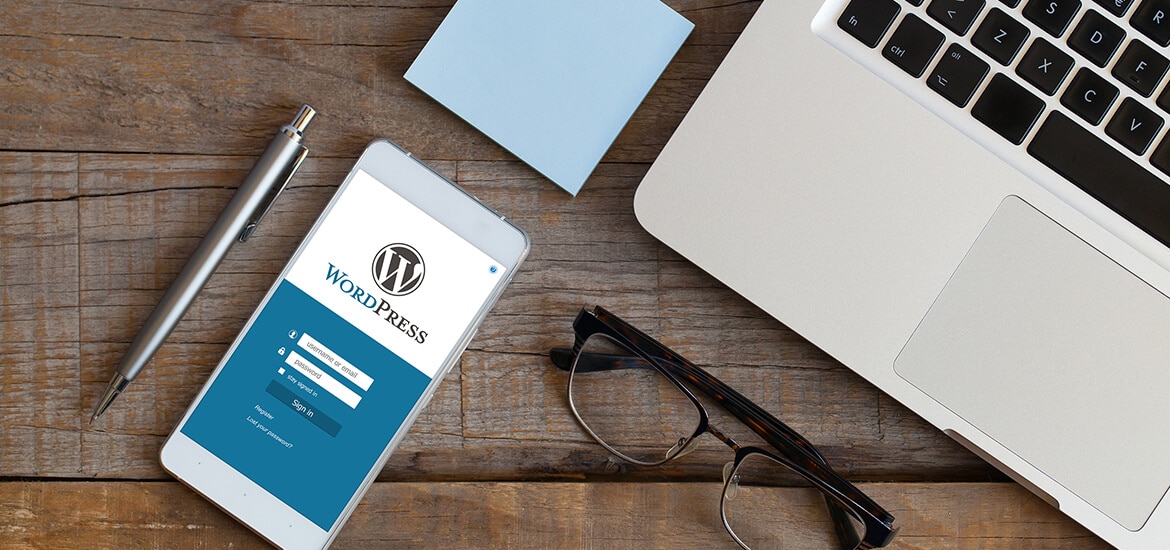 If you want your website to operate as a 24-7 salesperson, you'll need to keep it updated and add fresh content weekly. As such, it's best to have a robust content management system (CMS).
The most popular option is WordPress. In fact, 43% of digital platforms use it, including big sites like Sony Music, Microsoft, and Vogue Magazine. Joomla, Drupal, and Magento are also widely used content management systems.
Why is it wise to go with a CMS used by millions of other sites? Generally speaking, the security is much better since engineers constantly make updates and repair code vulnerabilities. Plus, programmers develop loads of plugins and apps for the most-used platforms.
Here at Rounded Digital, we've created a customized WordPress backend for our chiropractic clients called "Spacewalker." But every client gets a custom design, so your website won't look like everyone else's. With us, you'll stand out from the crowd.
A Professional Design
The Internet has been around a long time, and the average person has strong opinions about what makes a site trustworthy and professional.
If a person lands on a platform that looks like it was made in 1997, they'll run away faster than a cheetah. Additionally, most folks aren't fond of sites that look like an amateur made them. If you're serious about a business, its marketing materials — both digital and print — should reflect that.
Presentation matters — especially for a chiropractic office. Your website must be polished and trustworthy. The colors should soothe potential patients and give the impression that you're a successful firm. In other words, a neon color palette probably isn't best. You can add personality to the design but keep it professional.
What colors are best for a chiropractic website? The choice is yours, but it may help to know a little color psychology when deciding. People go to art school for years to learn the finer points of picking branding palettes. But here's a chart explaining general color impacts.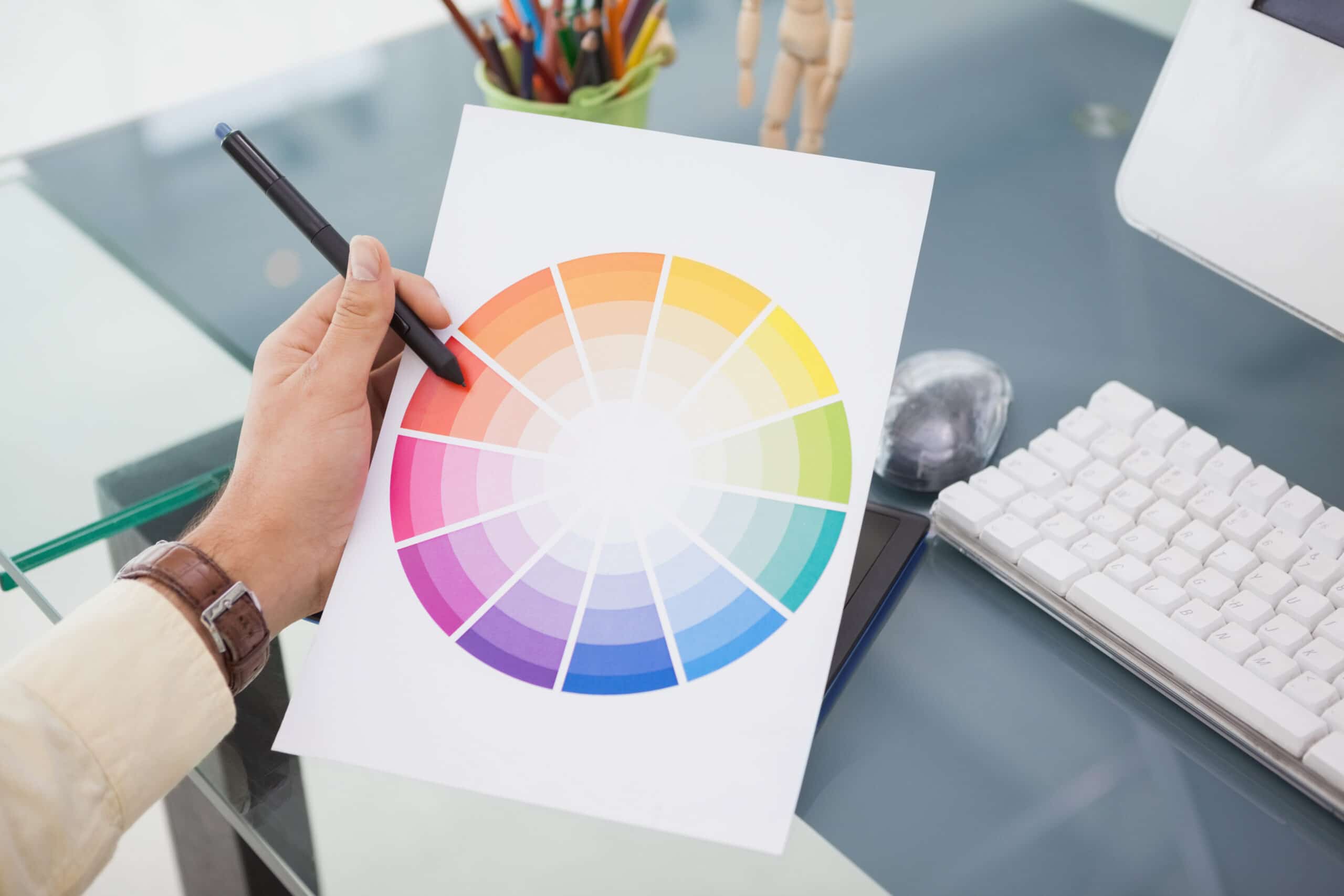 | Color | Notes |
| --- | --- |
| Red | Red is a versatile color that conveys power and passion. In certain cultures, it's the color of prosperity and happiness. However, if used indelicately, it could be interpreted as an "angry" hue. Lighter reds are more energetic; darker ones are associated with elegance. |
| Orange | As a bold color, orange operates a lot like red. However, it's a bit more friendly and inviting. Many brands use orange to convey value. |
| Yellow | Yellow makes most people think of hope, happiness, and cheerfulness. Brighter hues convey energy, while lighter ones evoke a sense of calm. Yellow shades are also good for suggesting a sense of permanence and old money, as darker yellows are associated with antiques and wealth. |
| Green | Green represents new beginnings, growth, and abundance. Green conveys wealth, renewal, stability, and nature. Darker greens, especially when accented with a hint of gold, are also associated with wealth. |
| Blue | Blue is a chameleon color that evokes a range of feelings, including calmness, responsibility, longevity, professionalism, peace, and even spirituality. Darker blues are often used for corporate brands that want to be seen as strong and dependable. |
| Purple | In ancient days, purple could only be extracted from snails, making it the most expensive color to wear. As such, it was reserved for royalty. These days, purple is often associated with luxury. Lighter hues are used to convey rebirth and other springtime themes. |
| Black | Black is the most ubiquitous neutral color, and it often represents power, formality, and elegance. Black oozes sophistication. |
| White | White is associated with virtue, purity, and cleanliness. Many healthcare sites use a lot of white. However, in some Eastern cultures, white is the color of mourning. It's the ideal hue to convey simplicity, and it allows other colors to pop. |
| Gray | Gray works in conservative and formal designs, yet it's also modern. It's a popular color for professional and corporate websites. When done right, gray can be uber elegant. Pure grays are various shades of black; other hues may have blue or brown mixed in. |
| Brown | Brown is associated with wood, earth, and stones. It's a natural and warm color. Many people subliminally connect brown with dependability, reliability, and steadfastness. Plus, it can help evoke a feeling of wholesomeness. |
| Ivory | Ivory and various creams are sophisticated colors that have the warmth of brown and the coolness of white. They're muted hues that can kindle a sense of history and dependability. Ivory colors are also calming, which can work well for a chiropractic website. |
Now that we've reviewed the basic color choices, let's take a quick look at what makes a good design for a chiropractic website.
Clean and Crisp:: Minimalist, tasteful, clean sites work best for doctors' offices. Avoid busyness.
Quiet and Calming: You don't want a website that shouts at people the second they land on it. It's great to include videos that people can choose to watch, but automated bells, whistles, and flashing bits are not advised. People are probably searching for a chiropractor because they want to cure some ailment or pain. As such, you want them to feel safe and calm.
Professional, Helpful, and Dependable: You're not running some rinky-dink practice. You believe in what you do and have helped countless patients live better lives. That should come through in the design.
Responsive: Websites must look good on all screen sizes, which means having a responsive web design. Whether a potential patient uses a smartphone or big-screen TV to search, your platform must work well.
Functions Properly: A well-designed website is one that works! Your platform should be intuitive. If something looks like a button, it should function like one. The same goes for menus. Don't make it difficult to use.
What Makes A Website Work?
What makes a website perform better than others? It depends on several factors, not the least of which is how much regional competition you're battling. But there are six ingredients to every successful digital marketing campaign: a good programming platform, secure hosting, proper website functionality, informed SEO efforts, a linking strategy, and quality content.
1. A Good Platform Base
Websites should be built on a solid content management platform, like WordPress. Make sure you have a designated person responsible for executing code updates and other digital administrative tasks, like hosting and plugin monitoring. If you don't keep up with these tasks, you run a greater risk of being hacked.
2. Solid and Secure Hosting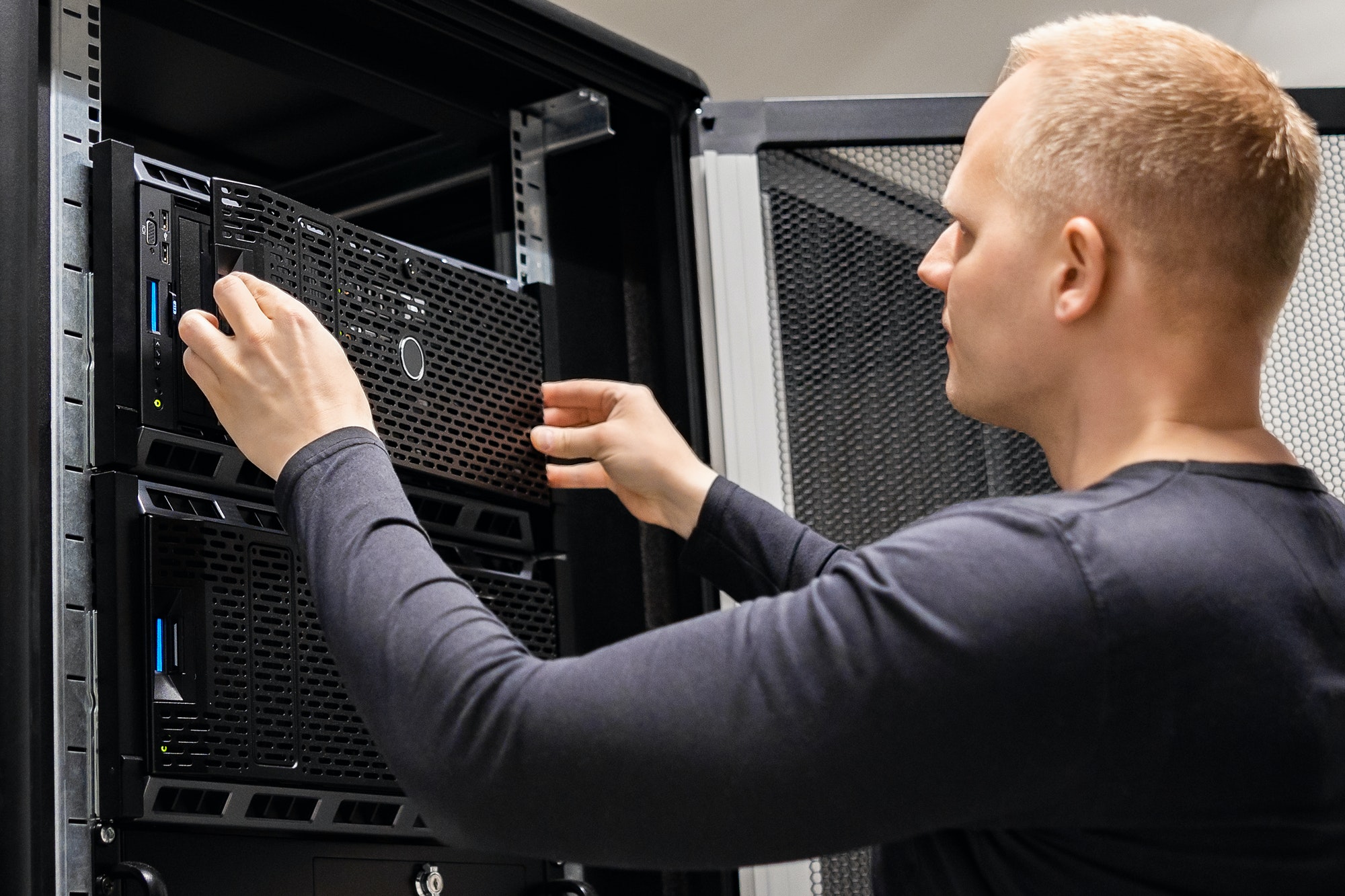 There's no guarantee that a hacker will never hit you. However, if you maintain a secure hosting account equipped with the right firewalls and anti-breach measures, the chance of attack decreases considerably.
If you're using a WordPress platform, look into getting Managed WordPress Hosting. The benefits include:
Access to a staging site
Added management features
Scalability advantages
Easy SSL installation and maintenance
Access to on-call experts
Better hacking protection
Faster loading times
Upgraded features
Fewer plugins that slow down the site
More time to focus on your business and specialty
Less stress
Click here to read more about managed WordPress hosting and why it's an excellent choice for non-techies.
3. Proper Coding and Functionality
Here's a shocking website statistic: 90% of people click away from sites that don't load within five seconds! John Mueller, one of Google's search advocates, recommends load times of less than three seconds.
What does that mean, practically speaking?
For your website to perform optimally, it should be appropriately coded. Quick loading times, functional menus, and intuitive interfaces are all a must.
4. On-Page and Off-Page SEO
SEO stands for Search Engine Optimization, one of the most important aspects of your digital promotional efforts. If you want to land atop the search engine result pages (SERPs), you need to invest in SEO. The great news is that the return on investment is often exponential.
What Is On-Page SEO?
On-page SEO is the optimization work you do on your website. Common on-page SEO tactics include:
Keywords and geo-modifiers
Quality, structured content that satisfies smart bots
A well-considered internal linking structure
A responsive design that looks good on any screen size
A proper URL structure and metadata
Click here to read more about on-page SEO.
What Is Off-Page SEO?
Off-page SEO is the optimization work you do on other websites and digital platforms that help your website move up the SERPs. Tactics include, but are not limited to:
Using analytics tools
Article syndication
Video development
Guest posting
Cultivating foundational backlinks
Click here to read more about off-page SEO.
5. A Strong Link Network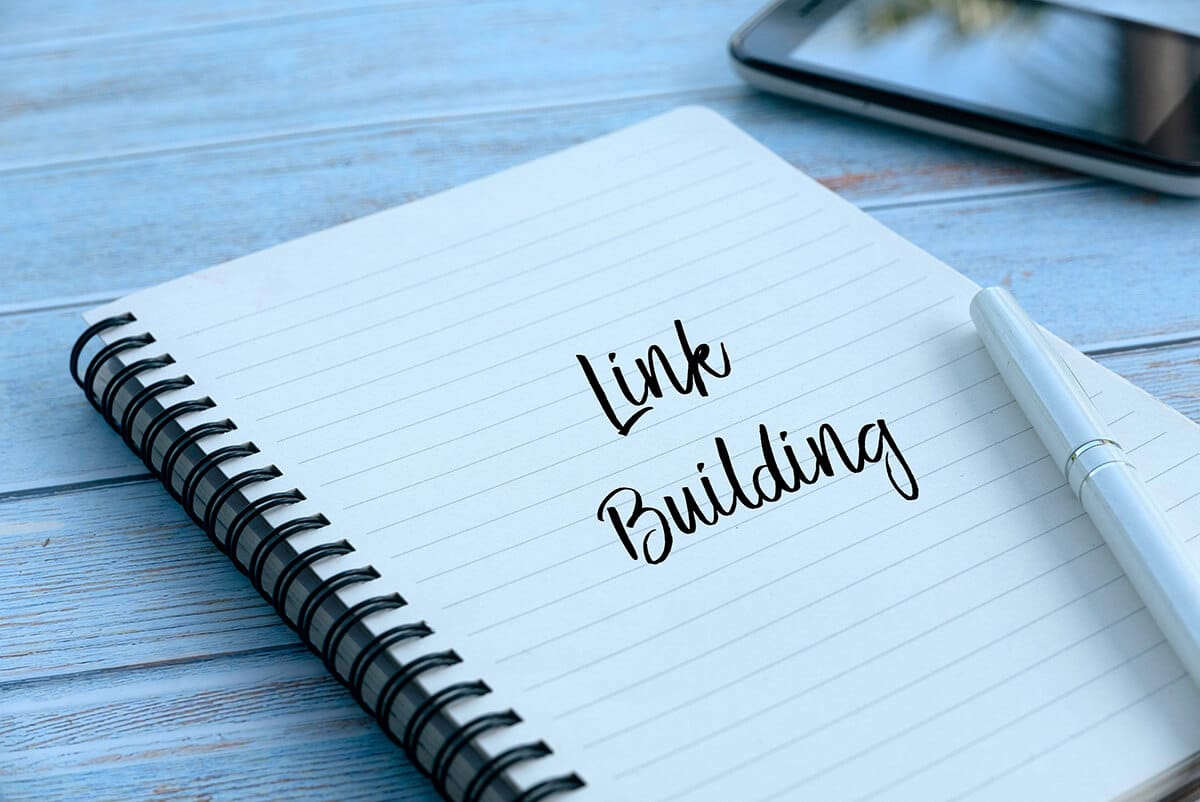 Backlinks are incredibly important if you want to perform well in the SERPs. Not only do you need many links pointing at your site, but they must be quality ones.
And there's another catch. If your website has backlinks from spammy or low-quality websites, it could hurt your search ranking. Plus, if Google and other search engines suspect you're deliberately trying to game the system, they reserve the right to ban you from their respective indexes.
In other words, it's best to hire an expert who knows the ins and out of link building. Failing to do so could lead to big problems.
To learn more about how internal and external linking affects your website's performance, check out these posts:
6. Quality Content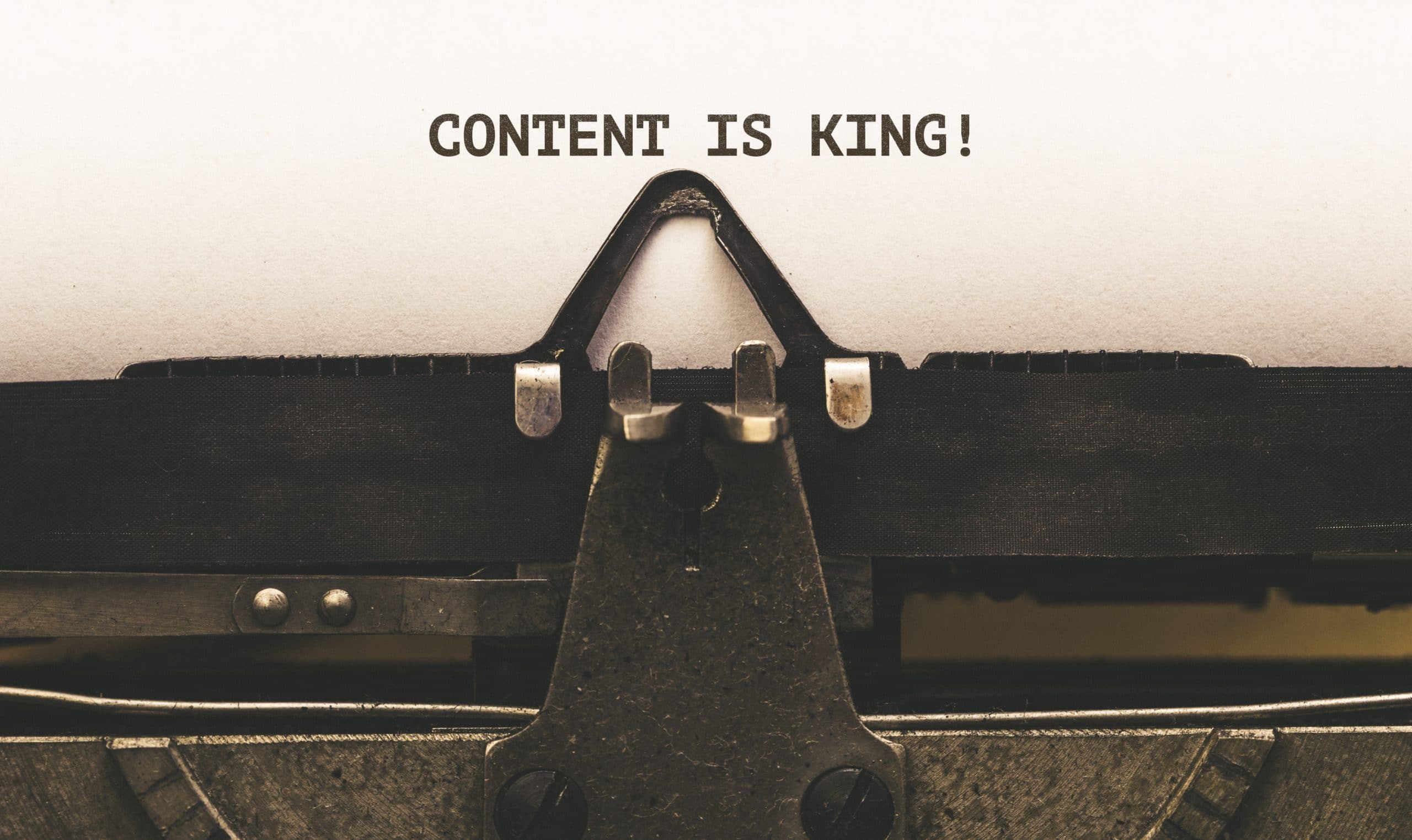 The importance of frequently published, quality content cannot be stressed enough.
Why is it so vital? Here's the logic ladder:
Search algorithm bots are smarter than ever, and they prioritize well-written content that provides value.
Bots make more visits to websites that post quality content frequently.
Therefore, sites that post quality, engaging content on a weekly basis have a better chance of ranking higher in the SERPs.
A lot of people think they can handle writing all the blog posts for their practice, but they quickly realize it takes a lot longer than they thought.
That's where a digital marketing team that specializes in chiropractic promotions comes in handy. We have writers intimately familiar with relevant topics. Plus, they know how to write in a way that satisfies both people and search engine bots.
Standard Pages for a Chiropractic Website
Chiropractic offices should have the following pages and sections on their websites:
Home page
About us / services page
Doctor bio section
Patient testimonials
Partnership pages
Contact form
Blog
To learn more about the importance of quality content in terms of search rankings, check out these articles:
6. Case Study: How We More Than Tripled a Practice
We can blab all we want about how good we are at website development and digital marketing for chiropractors — but the proof is in the pudding.
So check out a case study of a longtime client, Denver Chiropractic LLC.
Before Working With Rounded Digital: 60 new patients a month
After Enlisting Rounded Digital: 200 new patients a month
We've worked with Dr. Trent Artichoker of Denver Chiropractic for over five years and helped him grow his practice nearly three-fold. His office now sees about 1,500 patients a month, and his practice keeps going from strength to strength.
In addition to designing and developing his website, we also write most of his content, host his site, build links, and execute various digital marketing campaigns on behalf of the practice throughout the year.
Fan Mail: What Chiropractors Are Saying About Our Website and Digital Marketing Services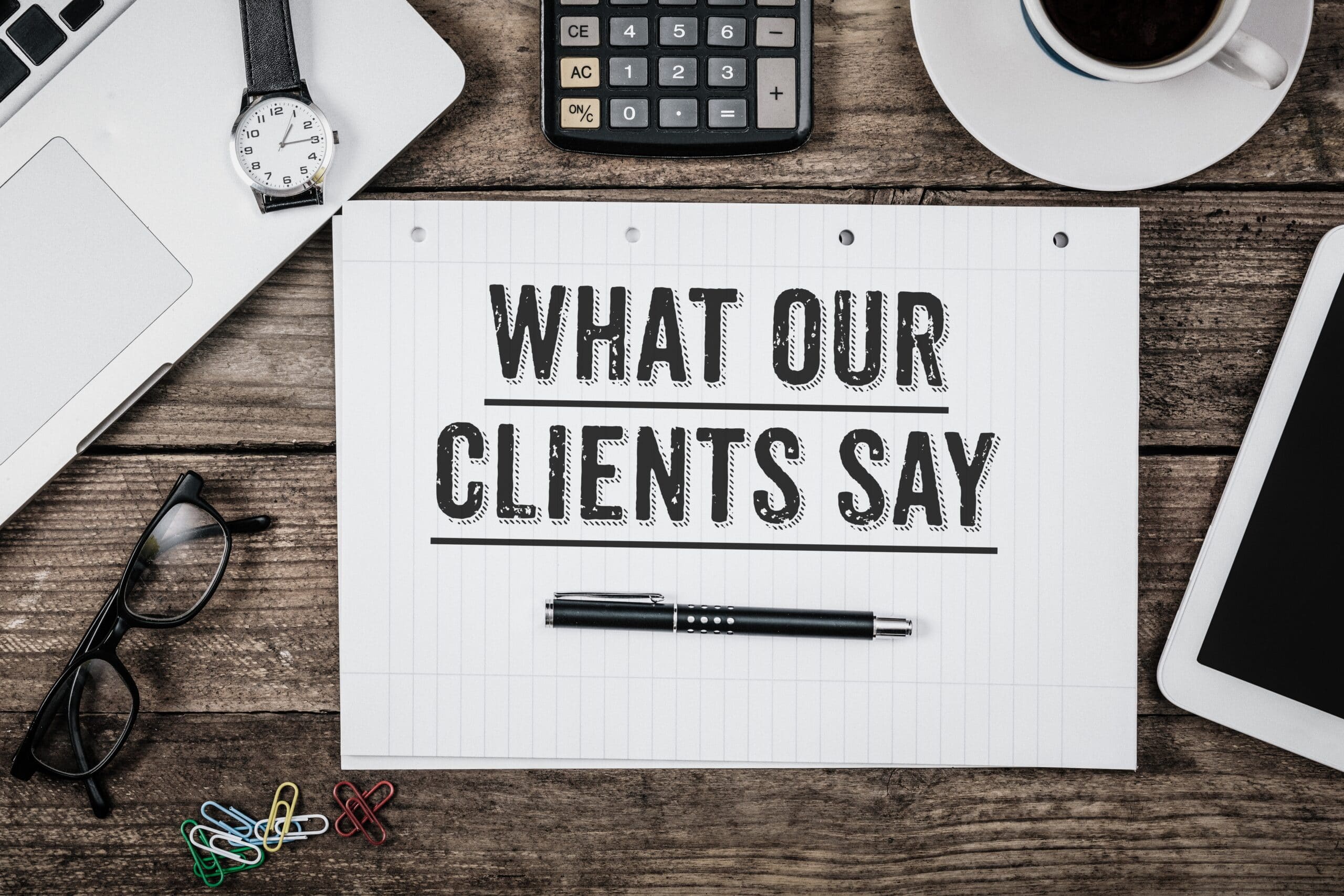 Curious about what a couple of other chiropractors have said about our services?
"My Site Ranks #1"
"I couldn't be happier with Rounded Digital's services. They did a whole new website for my business [that's] converting web visitors to patients. They have a great knack for knowing how to convert web traffic into foot traffic in your building.
"Getting a new site is critical for SEO! With Rounded Digital, my site ranks #1 in the organic listings for multiple highly searched key terms. I can't thank these guys enough." – Dr. Trent Artichoker
Rounded Digital Did an Incredible Job
"Rounded Digital did an incredible job building our website fast. It represents my company perfectly…and it's easy for our customers to use. Plus, new patients coming in have a greater understanding of what we do. If you have the chance to work with Rounded Digital, I would 100% recommend it." – Dr. Christopher Dorsa of Pro Performance Chiropractic
Who Do We Work With?
Rounded Digital has been helping chiropractors perform better in search engines and grow their practices for over a decade. We know the niche like LeBron James knows basketball.
Our team works with offices around the English-speaking world, and we try not to take clients gunning for the same regional keywords.
Let's Talk About Your Website and Marketing Needs
Get in touch with Rounded Digital today. We have years of experience getting chiropractors to the top of the digital pile for their region. We're based in Colorado but successfully work with chiropractors across the United States, Canada, Australia, and the United Kingdom. Pick the best method for you:
Give us a call: (720) 507-7360
Send an email to Justin at: justin@wearerounded.com
You have nothing to lose. Reach out today to begin the conversation. Let's chat about how we can elevate your digital marketing game. The consultation is free, and our results speak for themselves.