What are the Best Keywords for a Chiropractor
You've done your homework. At this point, you understand the importance of blogging, search engine optimization, backlinking, and keywords when digitally promoting a chiropractic business. Now you need a list of the best keywords for chiropractors.
Choosing the Best Keywords for Your Chiropractic Website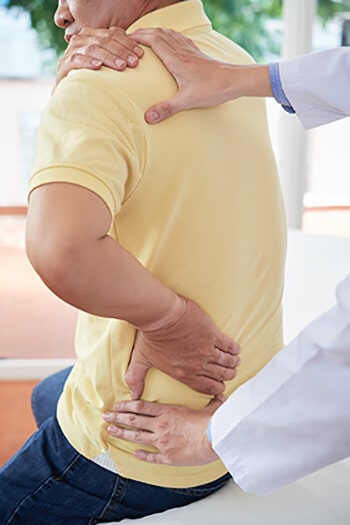 There are two types of keywords: broad and long-tail. Broad keywords are vague and harder to harness. Long-tail keywords are longer phrases, and ranking for them is easier. For example, "chiropractor," "best chiropractor," or "chiropractic care benefits" fall into the broad spectrum. Long-tail phrases may look like: "chiropractor in Lakewood, Colorado" or "chiropractic care after giving birth in Denver."
More people search for broad keywords, but ranking well for them takes time. If we're honest, most people may never come close to landing in the top spots because mega-sites like Wikipedia or WebMD have a lock on the market. That doesn't mean you shouldn't strive to rank for broad keyword phrases. After all, landing in the fifth, sixth, or seventh position in the search results is still great exposure that will lead to new patients.
But again, it's equally important to hit as many long-tail keyword phrases as possible.
For starters, locking down the search market for your exact location can attract loads of new clients. Plus, individuals search for all sorts of things. So, if you optimize an article for an obscure chiropractic keyword phrase, it will eventually match a potential client's query.
Top Ten List of Chiropractic Keywords
We've discussed the difference between broad and long-tail keywords. Now, let's dive into the specifics.
Currently, the top 10 search engine queries related to chiropractic care are:
Chiropractor
Chiropractic
Chiropractors meaning
Chiropractic adjustment
Chiropractic doctors
Are chiropractors doctors
What does a chiropractor do
What is a chiropractor
How much do chiropractors make
Chiropractic treatment
By search volume, the above list represents the top chiropractic-related searches. But are they the best ones to attract new clients? Should you throw your entire digital marketing budget at ranking for these terms? Probably not.
As we've mentioned, broad keywords are valuable, but they're not the only game in town. Think about it for a second: someone Googling "how much do chiropractors make" probably isn't in search of a practitioner to treat their ailments. So let's refine the scope and look at the best chiropractic keywords most likely to be used by potential patients. They include:
Chiropractors near me
Chiropractor back pain
When to see a chiropractor
Is chiropractic good for you
Should I see a chiropractor
Benefits of chiropractic care
Chiropractic neck adjustment
Car accident chiropractor
Chiropractic benefits
Do chiropractors help
Be aware that repeating keywords over and over again in an article won't work. Twenty years ago, that may have done the trick. But these days, algorithmic bots are sophisticated and punish poorly written blog posts. In other words, using a keyword phrase too often in a single post could hurt — not help.
Connect with a Chiropractic Content Writer
Rounded Digital is a full-service online marketing firm with a dedicated SEO team. Our SEO content writing experts and stable of writers are passionate about creating quality articles, scripts, infographics, and blog posts that work. Alternatively, if you want to blog but need a hand developing a plan, we also work with chiropractors on content calendars. Contact us for more information or to get started! Call 720-507-7360.