You've decided 2023 is the year of business growth and know that your website needs work. Being a hard-working and conscientious person, you're researching how far website development has come and what companies can do to optimize their online platforms. To that end, below, we're breaking down 11 tips for formatting, using, and hosting a WordPress site in 2023.
What Is WordPress?
WordPress is to website development as Amazon is to e-commerce: an early online venture that went on to dominate its respective digital niche.
How pervasive is WordPress? According to recent statistics, Over 63% of websites use the content management system, representing over 800 million platforms.
Why Is WordPress Great for Small Businesses
What makes WordPress a popular choice for small business websites? The programming platform sports several benefits. Not only does it feature a built-in blog — an essential component for search marketing efforts — but WordPress is also:
Cost-effective
Inherently SEO friendly
Regularly patched and updated, making it one of the safest options
Ample plugin availability
Customizable
Scalable
11 WordPress Tips for Small Businesses
We've reviewed what WordPress is and why it's a smart choice for professional websites. Now, let's unpack 11 things every small business owner should know about using and optimizing the programming framework.
1. It's Best To Enlist Professional Help To Setup WordPress Sites
WordPress has one of the easiest backends to navigate. Users needn't know a single line of code to master its features. It's a snap to post new content, add new elements, and update navigation menus.
However, setting up a WordPress site takes considerably more expertise, and it's wise to enlist professionals to get started. Not only will it save you time, but the job will be done right, saving you massive headaches down the road.
Moreover, industry data shows that businesses working with digital marketing firms enjoy more online exposure, which generates more profits.
2. Create a Favicon
Favicons are a must-have feature on any website, and WordPress makes it easy.
You may be wondering: What is a favicon? It's the small logo appearing on the upper left-hand corner of a website's browser tab. Favicons are also the default icons used for "app" or "save" graphics. Usually, favicons are .ico files, and they're typically a modified version of a brand's logo.
Due to screen variability, favicons must stretch and sink to the following sizes:
32 x 32 pixels
16 x 16 pixels
195 x 195 pixels
If you don't know how to make an .ico file, don't worry. The All-in-One Favicon plugin is easy to install and will help you make a functional file with a few clicks.
3. Avoid Free WordPress Themes
How many seconds does it take the average person to decide whether they trust and like a website? Studies suggest it's as little as half a second.
What does that mean practically? For starters, it's vital to have a site that operates smoothly. Secondly, it should look professional. In nearly all cases, the simpler the site, the better. Branding should be a top priority, and it mustn't look like your grade-school nephew made it — unless, of course, he's a professional web designer.
Many startups and small business owners use free themes to get their websites up and running, which is fine when strapped with an unforgiving budget. But the second money starts flowing in, updating your online platform should be a top priority because the better a site looks and functions, the better your conversion rates will be.
Other reasons to avoid free WordPress themes include:
Safety: Free WordPress themes are frequently laden with malware. If you aren't familiar with scanning for malicious code, you may eventually find yourself in a world of hurt.
Generic Design: In some ways, website design is fairly uniform these days, which isn't necessarily a bad thing. Keeping the functionality intuitive is better for users and, therefore, a wise move. Furthermore, branding is important; your site should reflect the philosophy and message of your company, and the coloring should remain consistent throughout all your marketing collateral.
Bloated Code: With the average person clicking off a platform if it doesn't load within a handful of seconds, websites need to be lightning-fast. Websites freighted with unnecessary code are sluggish and can ultimately crush your bottom line.
4. Don't Go Plugin Crazy
One aspect that makes WordPress the GOAT of small business programming platforms is the availability of plugins. Pre-programmed apps for websites and plugins allow for enhanced site functionality at no or low cost. If you want to display pictures, add code, improve SEO, implement a mailing list, or more, there's a plugin for it.
Currently, users have their pick of over 50,000 free WordPress apps and an equal amount of paid ones, which cost anywhere between $1 and $50 a month.
However, too many plugins can lead to site disaster. Not only does it often cause functionality issues, but a crash of apps can slow down a site to the point of inoperability.
Working with a professional development firm is wise if you want a highly interactive platform.
5. Responsive Layouts Are a Must
How many digital devices occupy your life? If you're like most people, you own at least five gadgets that connect to the Internet. Households usually have about 10.
Why does the number of devices matter? In short, all those digital portals have different screen sizes, and your site needs to look good on all of them to be effective.
That's where responsiveness comes in. A design's flexibility allows it to look good on the smallest cell phone to the largest screens. It's vital to have a properly responsive platform for two main reasons:
Usability: If your site "breaks" on certain screens, users will click away and never revisit, resulting in a potential lost client or customer.
SEO: Search engines, like Google, punish sites that aren't responsive, meaning your platform will end up in "No Man's Land" — past the first three pages of search results — and potential customers and clients won't find it.
These days, most WordPress design themes are responsive. But every once in a blue moon, you'll stumble upon one that isn't. So be sure to test potential options on varying screens before committing.
6. Invest in a Managed WordPress Hosting Account
Are you a network engineer? Are you aware of all the ins and outs of running a secure server? If so, you can probably handle hosting your website. If not, investing in a managed WordPress hosting account is worth every cent.
Working with a digital marketing company that provides hosting services has several benefits, including:
An on-call team of network experts
Enhanced security that helps keep low-level hackers out of your backend
Quicker load times and enhanced SEO features
Less website downtime
Improved scalability
If you have better things to do than spend hours on hold with support staff on the other side of the globe every time a glitch rears its destructive head, get a managed WordPress hosting package.
7. Make Things Easy for Users
In most cases, your website is the first introduction to your company people have. As such, it should be your top salesperson. To be effective, it needs to intuit users' needs and wants, which requires making everything as easy as possible. They should feel they're being catered to the second they land on your page.
Technically speaking, an easy website is one with good UX — which stands for "user experience" — design. Points to consider include:
Navigation and Flow: Don't get fancy with navigation and linking. Stick to standard formats. Otherwise, users may grow frustrated and click away.
Stability and Accessibility: Do all the graphics on your site load? If they don't, can users still navigate around? Are any of the features potentially seizure-inducing? What about individuals who are visually and hearing impaired? Is your platform set up to accommodate screen readers and other accessibility devices?
Contact Information: When people search for businesses, products, and services, they usually intend to enlist a professional. So if you don't clarify how to get in touch, they'll click away and find your competitors.
Readability: Can users read your site easily, or must they squint? What about paragraph size? Do they run on forever, forcing readers to endure walls of text?
WordPress makes all of this easy if you know where to look.
8. Pay Attention to the Footer
One of the easiest ways to give your website a facelift is by cleaning up the footer. The more professional the footer, the more reliable it appears, which increases the potential of customers reaching out.
What should you include in your company's website footer?
Contact information
Social media account links
Award badges
Links to pillar and information pages to which users may want quick access
Terms of service, disclaimers, privacy policies, and other required legal notices for your jurisdiction
WordPress widgets simplify footer design. The platform's drag-and-drop functionality means you can continuously tweak your setup to perfection.
9. Don't Go the A.I. Route Fully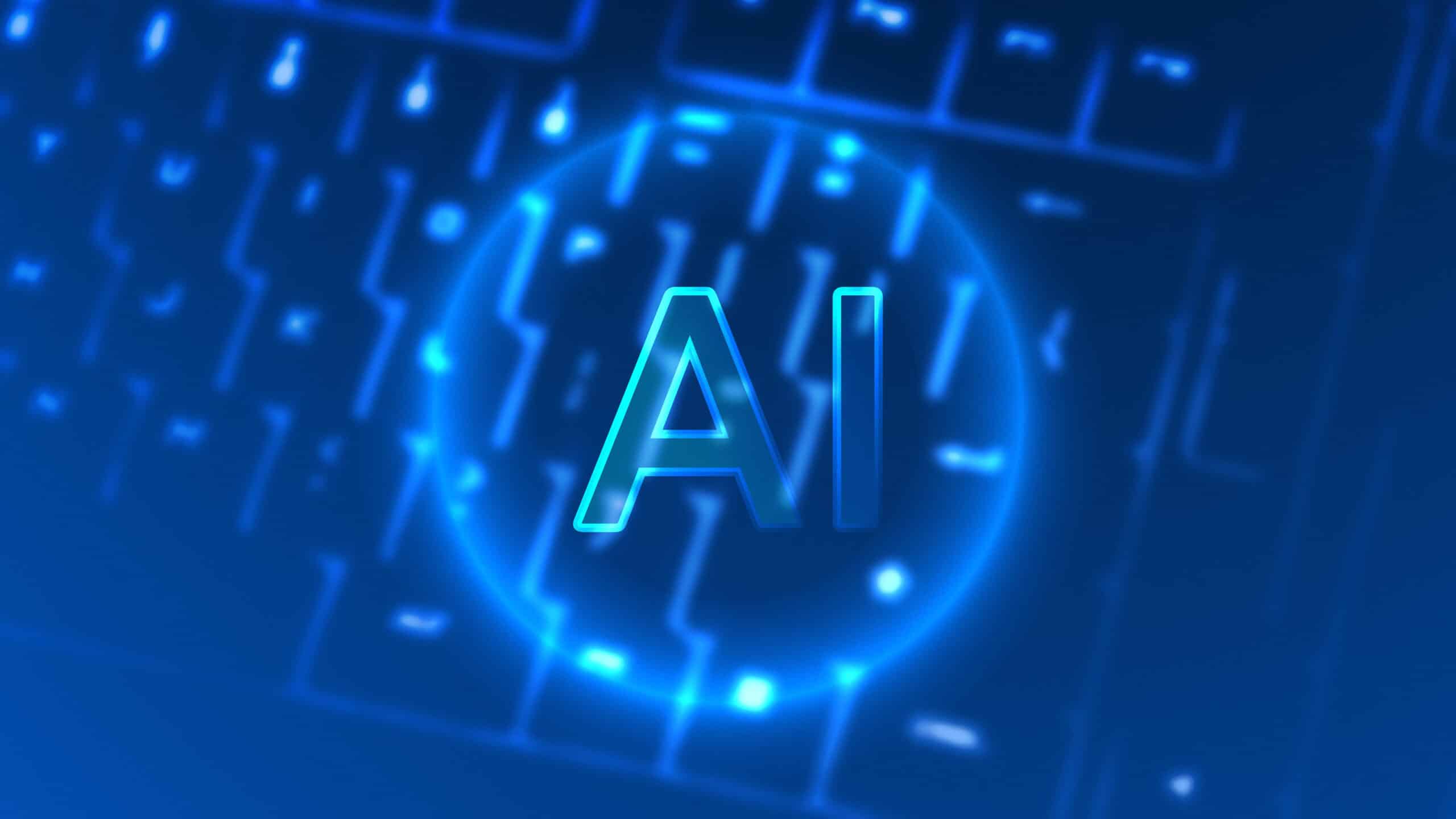 You can't go online these days without stumbling upon articles about advancements in artificial intelligence. It's all the rage, and if you believe some hyper-enthusiastic early adopters, there's no longer a need to work with actual humans to design and develop websites, create content, and market your offerings.
Yes, the new technology is exciting, and the resultant innovation will alter the digital landscape in decades to come. But at this point in development, using artificial intelligence for nearly everything for your platform is a mistake. For starters, algorithmic "workers" currently fall into the remedial category when it comes to skill sets. Plus, they notoriously and frequently get things wrong.
Furthermore, most folks don't find A.I. graphics appealing. Yes, a small subset of users think it's great, but research shows an "uncanny valley" aspect to digitally generated art turns the average person off.
Why do we bring this up in relation to WordPress? There's a lot of chatter about using A.I. in conjunction with WordPress to game search algorithms. But history is a teacher, and the search engines will likely develop a "punishment" for businesses using A.I.-output to boost their rankings.
10. Keep Up With Content
In tech speak, WordPress is a content management system (CMS), meaning it's built to make it easy to add blog posts, pillar content, graphics, and videos.
Every business should take advantage of this functionality and leverage it for better SEO. Ideally, you should post something new at least once a week that potential clients and customers may find useful.
11. Take Your Time Building a WordPress Site
One of the biggest mistakes we see clients make is rushing. They speed through the development stage and wind up with subpar platforms that need to be fixed. The more careful you are at the outset, the more effective your site will be.
Want To Win the Google War? We Can Help.
Working with a digital marketer makes sense if the goal is to grow your business. Our team has helped countless companies, medical offices, and restaurants promote their businesses — online and off — and our track record is commendable.
Reach out today. Let's discuss your professional goals and how we can help you achieve them.
Give us a call: (720) 507-7360
Send an email to Justin at: justin@wearerounded.com
About Rounded Digital
Rounded Digital has catapulted countless established companies, professional firms, medical practices, and small startups to the top of the search engine pile. Since over 97% of North Americans use the Internet to search for products and services, having an online presence is of the utmost importance.
But it's not enough to throw up any old website. You must also keep it updated and market it effectively.
Our team will handle all your marketing needs — online and off.