Are you looking to update or create a website for your business? If so, take our professional advice and build it with WordPress. Not only is the platform easy to use, but the popular plug-and-play system comes with built-in SEO features, plus a whole lot of bells and whistles that make content creation easier. Besides, it's the most cost-effective option. You can't go wrong with that!
If you want to perform well in search listings, you'll need a strong content plan — and WordPress is the optimal platform to get you there.
What Is a CMS?
In the world of off-line sales, CMS stands for customer management system. But in the realm of SEO, it's an acronym for content management system. Countless companies specialize in the space, but the heavy-weight champion is, without a doubt, WordPress.
What Is WordPress?
WordPress is a plug-and-play blogging framework that's been around since 2003. As of 2021, 455 million businesses, ranging from Fortune 500 companies to mom-and-pop startups, rely on WordPress for their online sales and marketing efforts.
The great thing about WordPress is that you don't need to be a coder to make changes to copy, add landing pages, or publish blog articles. However, it's wise to enlist a professional when setting up a new website — or transitioning to the WordPress platform. Installing and launching a WordPress site can be tricky. Plus, if you want to customize your website in any way, you'll need someone who knows XHTML, PHP, javascript, and the WordPress coding convention.
A Note About Branding
Themes are the design portion of WordPress websites, and the platform comes with thousands of free ones. There are also millions more for which you can pay between $30 and $10,000. Sometimes, themes work out super. However, if you want to brand your business or service, the best option is a customized theme. After all, anyone can buy the same theme as you, and when it comes to website design, it's better to stand out than meld into the generic pack.
Working with a professional online marketing team on a custom theme design tailored to your business is the best option.
WordPress, SEO, and the Perfect Website URL Structure
The formula for a search-compliant website is easy: use pages to create evergreen landing, product, and services pages; use posts are for blog articles and entries. For example, chiropractors should have a landing page for each service, an about page, a contact page, and a blog.
And you guessed it, WordPress makes achieving this ideal setup a snap.
How Is WordPress SEO-Friendly?
Though critical, search engine optimization is about more than keywords and content. The way a website is coded also matters. Algorithms reward websites that use proper XHTML markup. They also prefer platforms that don't make a zillion server calls, which slows things down.
WordPress is an established company with an international presence with hundreds of full-time programmers and digital security experts working to ensure the backend code stays up to date. They're always on the job patching security vulnerabilities, which means users don't have to worry as much about getting hacked.
A Note About Website Security
In today's digital world, hackers are lurking in every corner. So if you want to play it as safe as possible, keep your website separate from your office and patient files — especially if you run any type of medical practice. It may sound great to "sync" your office to your website, but the potential for problems skyrockets the second you do.

WordPress's Digital SEO Assistants
Another great thing about WordPress is the number of available plugins, which are modules that can be added to your website that allow for greater functionality. Some plugins affect the front end of the website, while others help on the backend.
For example, Yoast and SEOpressor are two popular plugins for search engine optimization.
Yoast SEO Plugin
Yoast is a blogging concierge. The popular plugin measures two main things: readability and SEO. Since search algorithms — and humans — react better to engaging content that's grammatically correct, Yoast has a built-in analyzer that rates the readability of every page and post. The plugin also guides you through the nuts and bolts of on-page SEO with a keyword counter, header-analysis tool, and meta-analysis tool.
Yoast has two versions: free and premium. The freemium version is a great starting point. However, if you want to supercharge your SEO efforts, splurge for the premium version. It has more functionality and will do a better job of helping you tweak pages to SEO perfection.
SEOPressor SEO Plugin
SEOPressor is another plugin that can help elevate your on-page SEO game. It only has a paid option, but it's worth the price. A powerful tool, SEOPressor can boost your search engine optimization game. It comes with all the same bells and whistles as Yoast, plus a little more.
Money-Saving Tip About WordPress SEO Plugins
Free SEO plugin options are fine, especially for beginners learning the ropes. But the paid options are much better. One of the benefits of working with a professional marketing team is that they usually have all the latest and greatest SEO analytics tools, some of which cost upwards of a thousand dollars a month! So when you're weighing the cost-benefit of a DIY online marketing campaign versus hiring professionals, don't forget to factor in the cost of all the tools you'll need.
Content Is Still King
Back in the days when the Internet was still in its toddler phase, and search engines, like Google, were newborn babies, publishing a single page with the same word repeated over and over would get you to the top of the SERPs.
But people caught on very quickly, so search engines got down to the business of making algorithms smarter. And as bots evolved, so did content. During this era of search, websites made it to the top of the SERPs by publishing gobs of well-written articles, and online marketers lived by the mantra "content is king!"
Today, things are more complex. Getting to the top requires quality backlinks, social media engagement, keyword leveraging, and on-page SEO. Yet still, at the heart of the formula is quality blog posts, articles, videos, and graphics. Alas, content is still king!
So why are we talking about content being king? Because, once again, it ties back to the superiority of WordPress as a CMS option for any business. The platform allows users to publish graphical, video, and text content quickly and easily. Not only that, but WordPress alerts search engines when new content is published.
Extra Credit Reading: Jumpstart Your Content
Unsure where to start when it comes to content creation? Below is a list of articles about the how, when, and why of regularly posting quality web content.
Internal Linking and WordPress
Linking is an essential component of search engine optimization. Backlinks help sites perform well in the SERPs, and internal linking is also a huge boost!
What is internal linking? It's when you link from one page of your website to another. For example, this is an internal link to our contact page.
WordPress makes internal and external linking extremely easy. To link anchor text, select it, click the link button, and paste the desired URL into the box. Internal linking is even easier because a drop-down list of pages and posts appears when you click in the link box.
Extra Credit Reading: Linking Your Way to the Top
Backlinks are an important part of the search engine formula. Here's a list of articles explaining how backlinks work and why they're so important.
Images and WordPress
Images are an essential aspect of online marketing. Not only do they add visual depth to pages — which plays a massive role in the psychology of design — but they also serve an SEO purpose. Search engine algorithms take note of image alt tags. As such, it's standard SEO practice to include keywords in them. However, overdoing it can trigger suspicion.
WordPress makes image management a snap. Not only does it have a built-in media gallery, but you can easily change alt tags depending on the post.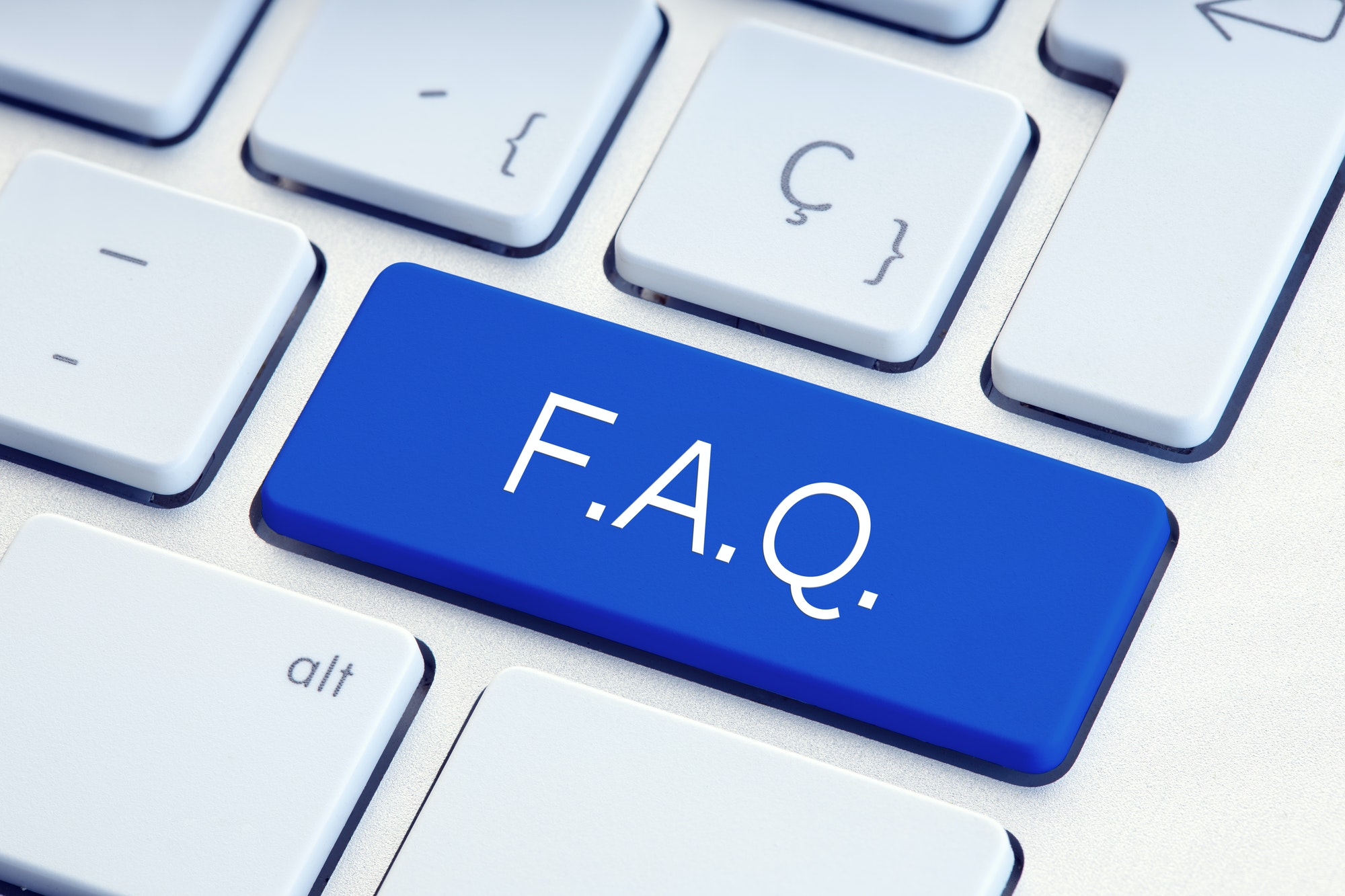 WordPress for Business FAQ
As we've mentioned, legions of businesses use WordPress as their website platform. Yet, when we consult with prospective clients, many are perplexed about how a "blogging website" could be the best option for a company website. If you're one of those people, we've compiled a list of common questions and answers about using WordPress as a CMS.
WordPress Is a Blogging Platform. How Can That Be Good for My Business?
You're right. WordPress was initially conceived as a blogging template, but it has evolved considerably over the past two decades. Today, it's a much more versatile website platform that can be tweaked for any industry.
I Don't Code. Can I Set Up a WordPress Website Myself?
One of the greatest things about WordPress is that it's easy to use. However, if you don't have any coding experience, it's wise to enlist a professional to set it up. Once the initial launch is done, WordPress makes it easy for non-programmers to add blog posts and landing pages.
Keep in mind, though, that blogging is time-intensive. If you're in a highly competitive niche, you may need to blog daily to maintain a top SERP spot for your chosen keywords. In those situations, it may be cost-effective to work with a professional content creator. After all, you have a business to run!
How Many Times a Week Should I Blog?
There's no magic answer. Blogging frequency has a lot to do with the amount of competition in your niche. The more people there are aiming for the top spot, the more you'll need to blog. However, if the field is relatively light, one or two posts a week should keep you at the top of the pack.
Why Is WordPress the Ideal CMS Option?
In short, WordPress is the ideal CMS option because it's easy to use, safe, and comes equipped with countless plugins that can make the job of content management much easier. However, be careful not to load up your website with too many plugins. Doing so can slow down loading times and work against you in the SERPs.
I Want My Website To Look Good on Phones and Computers. Will WordPress Do That?
You're smart to think of this question! Not only is it important for websites to look good on various devices for the sake and ease of users, but search engine algorithms also account for design responsiveness. The overwhelming majority of WordPress themes are responsive, meaning they size up and down depending on the screen size.
Can I Integrate My Social Media With WordPress?
Yes! There are thousands of plugins that allow users to connect their websites to multiple social media accounts. You can even set up a system wherein a post is automatically published on your chosen social platforms every time you publish new content.
Website Design Consultations
Digital marketing involves a lot of content creation. A robust and effective online promotional plan includes a performance-driven website, a content calendar, internal linking, backlinks, social media, email newsletters, and more. Thankfully, WordPress makes it easy, and adding new content to the platform is a snap.
Don't wait to pull the proverbial trigger. Online marketing is no longer an option. The days of the Yellow Pages have long passed. If you want to get the word out about your business, you need a digital marketing plan. Rounded Digital provides our clients with custom website design services that you can take to the bank!
Get in touch with Rounded Digital today. Let's talk about your website development and online marketing needs. The consultation is free, so reach out and let's start the conversation!